We believe each child who enters Acton Academy will find a calling that changes the world. Our Eagles are independent learners who find great joy in learning, in a tight-knit community that upholds the highest standards of excellence.
Elementary School Studio
Learn to learn. Learn to do.Learn to be.
7 to 11 years old
The Elementary School Studio has three main pillars: to explore, to create and to build yourself. Learn More.
Middle School Studio
Work hard. Have fun.Find a calling.
11 to 14 years old
The transition of the Eagles from childhood to adulthood, incorporating the sharing of ideas. Learn More.
Not from Kuala Lumpur?
But still interested?
Or just curious to learn more?
Offer 21st Century learning in your community.

You can
Launch Now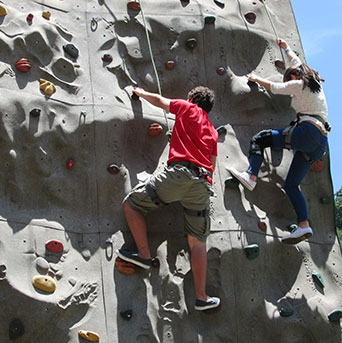 "Embracing rigor is part of saying 'yes' to a Hero's Journey. Deep learning brings a special sense of joy, but the mastery required for a Hero's Journey goes even further, requiring commitment, discipline, and hard work towards a worthy goal."
A SCHOOL FOR THE
21ST CENTURY
DISRUPTIVE EDUCATION
An award-winning independent documentary about Acton Academy
A VIRTUAL TOUR OF ACTON ACADEMY
An inside look at the Acton Academy Austin studio
RETHINKING SCHOOL
A SXSWEdu talk by Acton co-founder, Jeff Sandefer, on 21st century learning